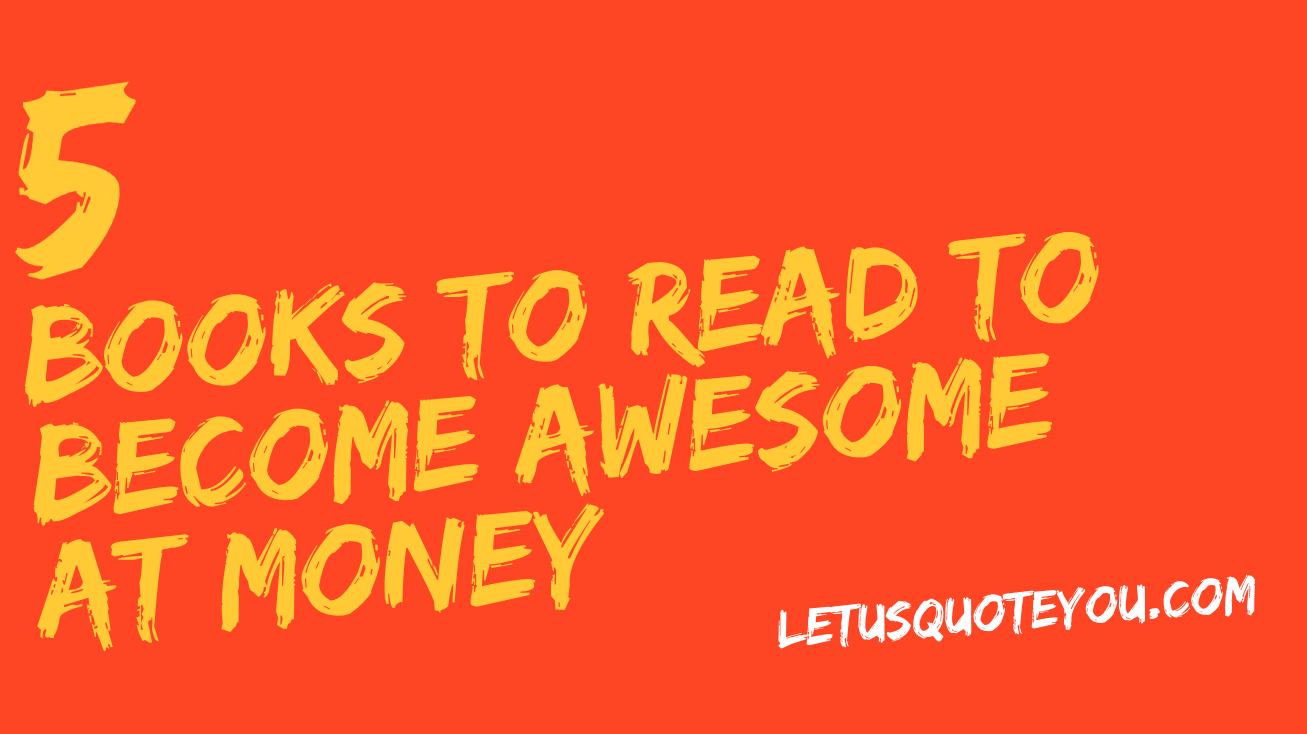 5 books to read to become awesome at money
Our mandate here at LetUsQuoteYou.com is to save Ontarians money–on their car, travel, business, and home insurance, sure–but also with the day-to-day.
And that's where we are today with a roundup of 5 books on money to rock your personal finances in 2020! Best part? These are all available as audiobooks as well, bonus!
1. Rich Dad Poor Dad
2. Unshakeable
3. The 4-Hour Workweek
4. Think and Grow Rich
5. Why Didn't They Teach Me This In School?
Got a favourite we didn't mention? Let us know in the comments and we can include it in a future roundup!